Embark on a captivating tour of Iceland's south coast and Snaefellsnes peninsula, discovering stunning landscapes, iconic landmarks, and natural wonders like glaciers, rock formations, waterfalls, and black sand beaches.
HIGHLIGHTS
Ytri Tunga – A beach on the Snaefellsnes peninsula known for its golden sand and resident seals, both harbor seals and gray seals.
Kirkjufell – A picturesque mountain near Grundarfjordur on the Snaefellsnes peninsula, and one of the most photographed mountains in Iceland.
Thingvellir – A historical site located in a rift valley between the North American and Eurasian tectonic plates, where Icelanders established their parliament, Althing, in 930.
Geysir – A geothermal area in southwest Iceland, famous for the Great Geysir and the hot spring Strokkur that erupts every few minutes.
Gullfoss – A large and beautiful waterfall in southwest Iceland, also known as the "Golden Waterfall".
Fridheimar greenhouse and horse stables – This farm grows tomatoes and other vegetables all year round using geothermal energy to power their greenhouses. Also known for breeding Icelandic horses and horse shows.
Seljalandsfoss and Skogafoss waterfalls – Two of Iceland's most well-known waterfalls, renowned for their beauty and their accessibility. Both falls are approximately 60 meters tall and offer visitors the chance to get up close and personal with their cascading waters.
Jokulsarlon Glacier Lagoon – A mystical lagoon, decorated with different shades of turquois and white icebergs that have broken off from Breidamerkurjokull glacier and float in the lagoon.
Diamond Beach – A name derived by visitors, this black sand beach seems covered with broken off pieces of icebergs that gleam like diamonds in the sun.
*Price per person based on two people sharing double occupancy accommodations. Add 110.000 ISK* if you prefer private, single occupancy room.
For currency exchange rate, go to the website below and choose Visa for the current rate:
For more information and booking, please contact us at: info@ingtravel.is
We will get back to you as quickly as possible
May 31st – June 4th
July 5th – July 9th
September 20th – September 24th
ABOUT TOUR
On this tour, you will have the opportunity to enjoy the beautiful south coast of Iceland and the stunning Snaefellsnes peninsula on the west coast. We will begin by heading to the Snaefellsnes peninsula, home to the still-active volcano, Snaefellsjokull Glacier. Along the coast, we will see incredibly beautiful rock formations, bird cliffs, and Kirkjufell, one of the most photographed mountains in Iceland. We will also take the Golden Circle route, where we will walk through the rift valley at Thingvellir, see the iconic Gullfoss waterfall, and witness the eruption of the Strokkur hot spring at Geysir geothermal area. We will also get to know the Icelandic horse and learn about how Icelanders use geothermal energy to produce vegetables.
On the south coast of Iceland, we will explore two magnificent waterfalls, Seljalandsfoss and Skogafoss, before visiting Reynisfjara, a black sand beach covered in small polished black pebbles and stones. This beach is surrounded by cliffs full of birds that make beautiful sounds during the summer. The highlight of the trip will be Jokulsarlon, where we will witness icebergs that have broken off from the glacier and float in a lagoon that has formed over the last hundred years. These icebergs then drift from the lagoon, eventually washing up on the nearby black sand beach, resembling giant diamonds sparkling in the sun.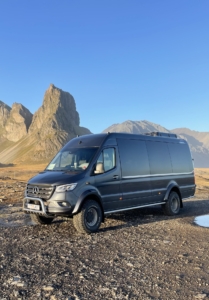 The accommodations for our tour are 3-4 star hotels, which all feature private bathroom facilities. Breakfast and dinner* is provided as part of the tour package, but lunches are not included. Our experienced driver guides are licensed and knowledgeable, with expertise in the history, geology, geography, and wildlife of Iceland.
*Dinner not included in Reykjavik; Breakfast not included on arrival day in Reykjavik
Our mode of transportation is a Mercedes-Benz Sprinter Passenger Van, which can accommodate up to 19 people comfortably.
Minimum number of participants – 6 people
Maximum number of participants – 16 people
ITINERARY
Day 1
Upon arrival at Keflavik Airport, you have the option of taking a taxi directly to your hotel or you can take the Flybus to Reykjavik and a short taxi ride to your hotel. This is a day for you to spend on your own, with the opportunity to experience the city of Reykjavik. You can check out museums, various art exhibitions or just stroll down Laugavegur, the main shopping street. The city center offers several cafes and restaurants serving both Icelandic and international cuisine.
Hotel accommodation in Reykjavik. Dinner on your own.
Day 2
We will depart early in the morning and head into the countryside towards the south side of the Snaefellsnes peninsula. Our first stop will be at Ytri Tunga beach, which boasts golden sand and a colony of seals that have made their home along the coastline. At Budir, we will have a look at Budakirkja, one of the oldest wooden churches in Iceland. Continuing our drive, we will reach Arnarstapi, a small fishing village, where we will witness magnificent basalt columns and amazing rock formations along the coast. Next, we will visit Thufubjarg, which offers breathtaking scenery and bird cliffs. Moving on to the northern side of the peninsula, we will stop at Kirkjufell, a mountain with a unique shape, where you can see strata from the Tertiary period.
Hotel accommodation and dinner at Borgarnes area.
Day 3
We will head out early for the Golden Circle route. Our first stop will be Thingvellir, where we will take a leisurely walk in the rift valley between the North American plate and the Eurasian plate. Thingvellir is a significant historical site as it was the location where the parliament of Iceland, Althing, was established in 930.  Next, we will continue our drive to the Geysir geothermal area to witness the impressive Strokkur hot spring erupt approximately every 5 minutes. After that, we will visit Gullfoss, one of Iceland's most iconic waterfall.  Later in the afternoon, we will visit Fridheimar greenhouse and horse stables to learn more about the Icelandic horse and how Icelanders use geothermal energy to produce vegetables.
Hotel accommodation and dinner at Hella area.
Day 4
Today's itinerary includes exploring the stunning coastline of southern Iceland. Our first stop is at the magnificent Seljalandsfoss waterfall, where we have a chance to walk behind the cascading water. Then, we proceed to another iconic waterfall in the country, the Skogafoss waterfall, standing tall at 60 meters. Continuing our journey towards the south, we will take a stroll along the black lava beach and observe the awe-inspiring bird cliffs at Reynisfjara, located near Vik. In the afternoon, we will witness the breathtaking moss field in Eldhraun lava, which was formed during the Skaftareldar eruption of 1783.
Hotel accommodation and dinner in Jokulsarlon area.
Day 5
In the morning, we will embark on a boat ride among the icebergs on the Jokulsarlon Glacier Lagoon, one of the most magnificent places on earth. Here, icebergs that have broken off the receding glacier float around the lagoon, creating a stunning sight. A short glacial river serves as a runway for the icebergs to reach Fellsfjara beach, where they appear like huge diamonds on the black sand. In recent years, this beach has been commonly referred to as Diamond Beach. After the boat ride, we will start our journey back to Reykjavik, taking in the breathtaking scenery along the way. The tour ends upon our arrival in Reykjavik, where we say our farewells.
Hotel accommodation in Reykjavik. Dinner on your own.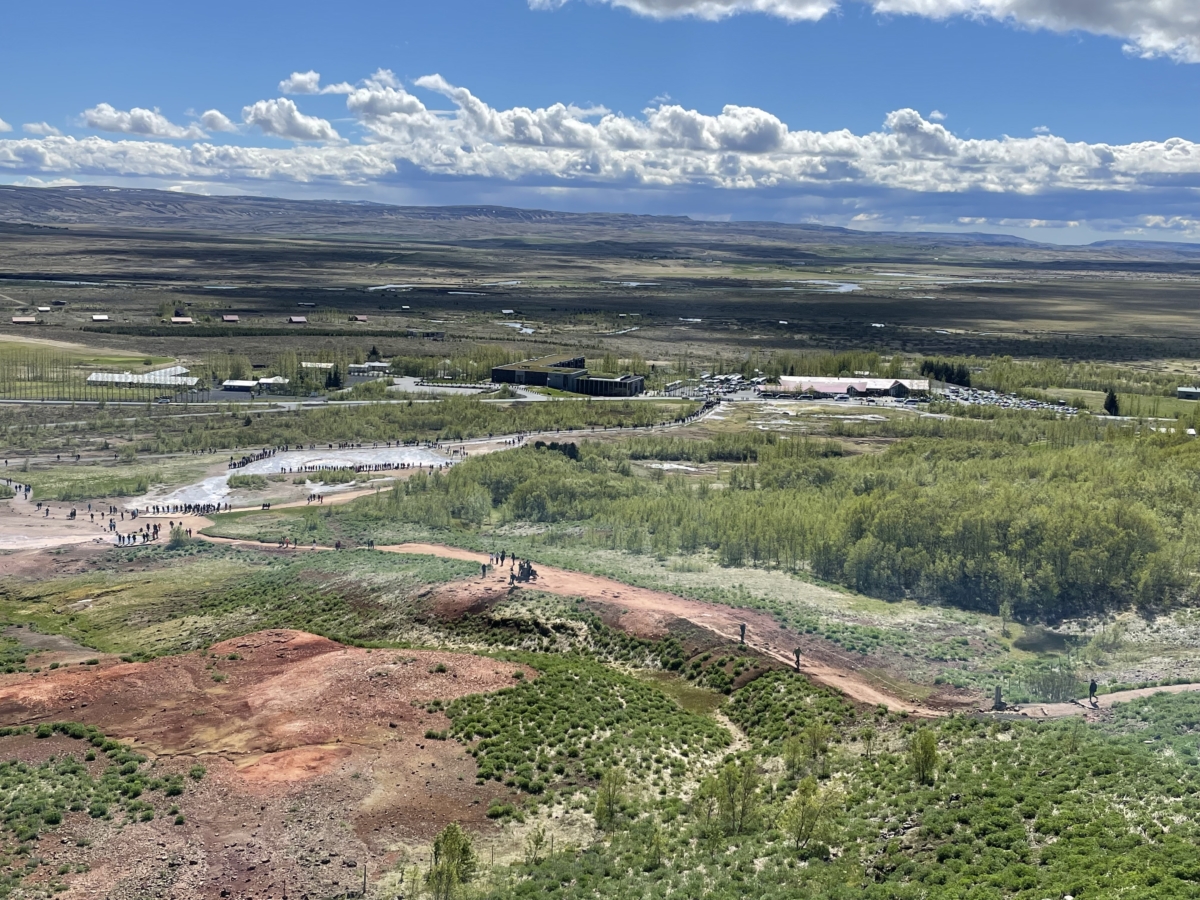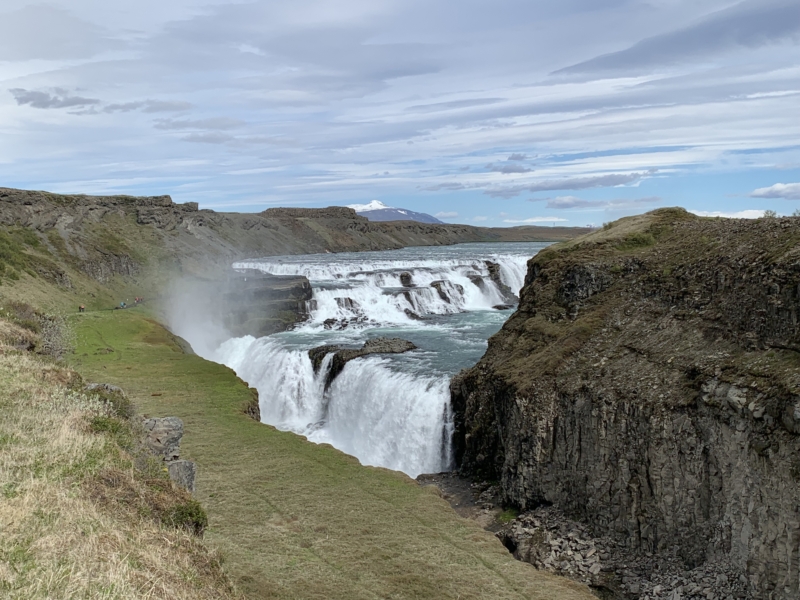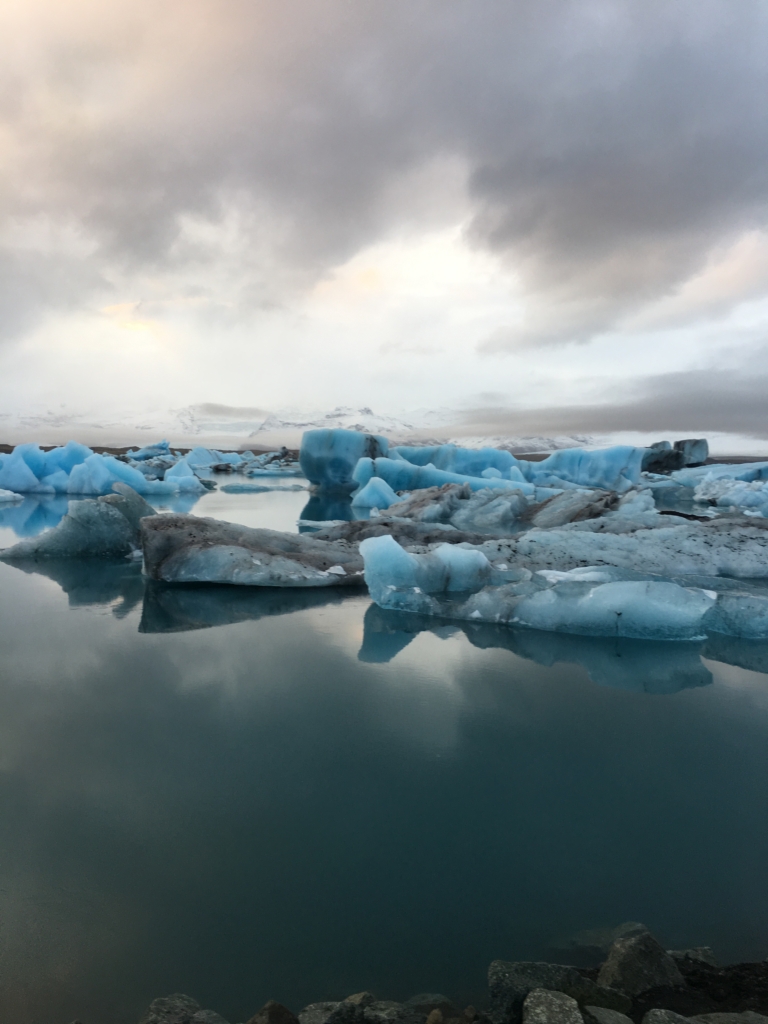 Professional, licensed guide throughout the tour

Hotel or guesthouse accommodation with private bathroom

Dinner (except in Reykjavik)

Breakfast (except arrival day)

Entrance fees for all sights and activities listed in the tour
Travel insurance (strongly recommended)

Transportation from and to Keflavik airport and Reykjavik

Early check-in at Reykjavik hotel (arrival day)

Lunch and other meals not listed

Drinks with dinner other than water

Optional activities and /or services on site that are not included in the itinerary